First Hand Medical Testimonial
In business since 1997, Rank for Sales is a professional Search Engine Optimization firm that has the experience, the tools and the knowledge to significantly increase the visibility of today's websites in the search engines.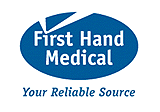 First Hand Medical's testimonial speaks by itself and fully underscores today's importance in building a great website that is search engine-friendly, as well as user-friendly. It also confirms the importance of high visibility in the major search engines.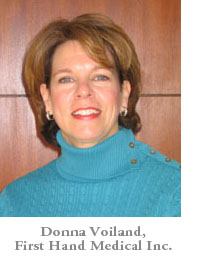 First Hand Medical Testimonial:
Thank you for designing and optimizing our website. Your team at Rank for Sales developed a search engine optimization strategy that will dramatically increase our online visibility, traffic and success. You have put us in a position to transform our business by converting ordinary traffic to sales.
Your friendly and professional staff has proven invaluable in making suggestions and advising us on how to make our website as effective as possible to grow our business. There are tens of millions of people that suffer from carpal tunnel syndrome with one of the biggest contributing factors to this debilitating disease ironically being computer users.
These people are actively looking for alternatives on the web. Your expertise has played a key role in helping these people to find the Carpal Solution. We needed to find that balance in our website between being informative and offering a great product. I definitely think we have reached our goal.
I highly recommend Rank for Sales as a reliable and experienced company in search engine optimization and Web design to assist companies in increasing traffic to their websites and growing their businesses.
Donna Voiland,
Principal partner,
First Hand Medical Inc.
Phone: 781-418-6340
donna@mycarpaltunnel.com

We strongly suggest you bookmark our web site by clicking here.
Get your business or company listed in the Global Business Listing directory and increase your business. It takes less then 24 hours to get a premium listing in the most powerful business search engine there is. Click here to find out all about it.
You can link to the Rank for Sales web site as much as you like. Read our section on how your company can participate in our reciprocal link exchange program and increase your rankings in all the major search engines such as Google, AltaVista, Yahoo and all the others.



Sponsored by Canadian Local Search Engine

Powered by Sun Hosting       Partner: Avantex       Read the latest news at Search Engine News.ca

Site design by Mtl. Web D.      Host your blog at Blog Hosting.ca      PR by Press Broadcast.ca

SEO articles at SEO Radar   Partner: Web Hosting Review Guide   Partner: Advertorial.org

Partner: Link Rent.com   Partner: Internet Search Engine News.com   Partner: Internet Trends.org

Partner: Brazilian Web Hosting.com   Partner: Marketing Trends.org   Partner: Datapack.org




Call Rank for Sales toll free from anywhere in the US or Canada:   1-800-631-3221
email:   info@rankforsales.com

Home | SEO Tips | SEO Myths | FAQ | SEO News | Articles | Sitemap | Contact
---
Copyright
© Rank for Sales 1997-2004  
Terms of use
Privacy agreement
Legal disclaimer
  Ce site est disponible en Français